Best Quilting Sewing Machine Reviews and Buying Guide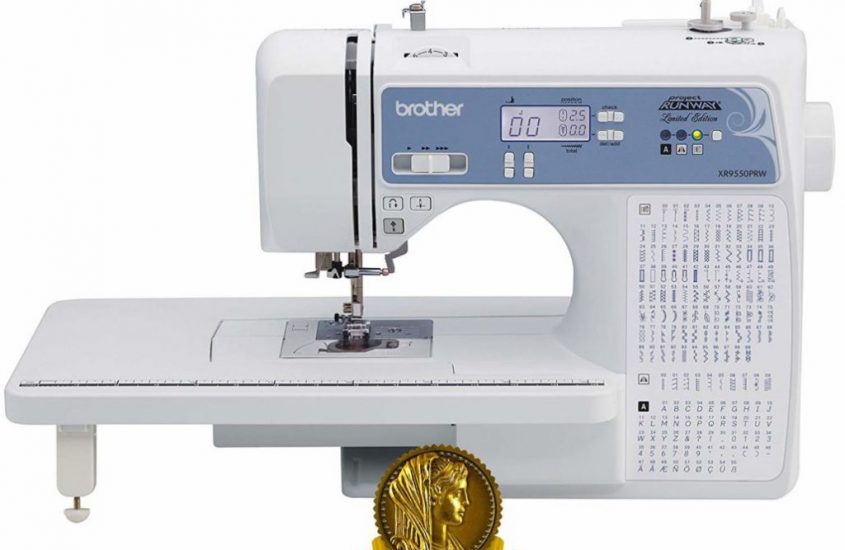 Quilting sewing machines are simply sewing machines that provide that added pizzazz. In addition to giving your sewing projects a beautiful professional finish or help you execute a more complicated sewing design. With a quilting sewing machine, a variety of add-ons and capabilities are available. These can include any of the following:
A wider throat
An extension table
A range of foot motion
A variety of decorative stitches
Speed and stability options
Depending on your desired project output, there are several quilting sewing machines available to suit your needs. Check out the list below to see what model suits you best.
Our Top 5 Best Quilt Machine
Best Quilting Sewing Machine
Brother Computerized Sewing Machine, XR9550PRW
The Brother Computerized Sewing Machine, XR9550PRW, Project Runway Limited Edition has 110 built-in stitches. These include utility, decorative and heirloom stitches.
This model allows ease of navigation from one function to another because of its large backlit LCD screen.
The model also comes with a hard case and a wide table.
JUKI TL-2000Qi Quilt Machine
The Juki TL-200Qi Sewing and quilt machine only do straight stitches. But can be used for free-motion stitching with 1500 SPM for quilting apparel and home décor.
This model has LED lights and one pedal operation for uninterrupted and continuous sewing. This machine comes with an automatic needle threader and an extension table.
Brother Computerized Sewing and quilt Machine, HC1850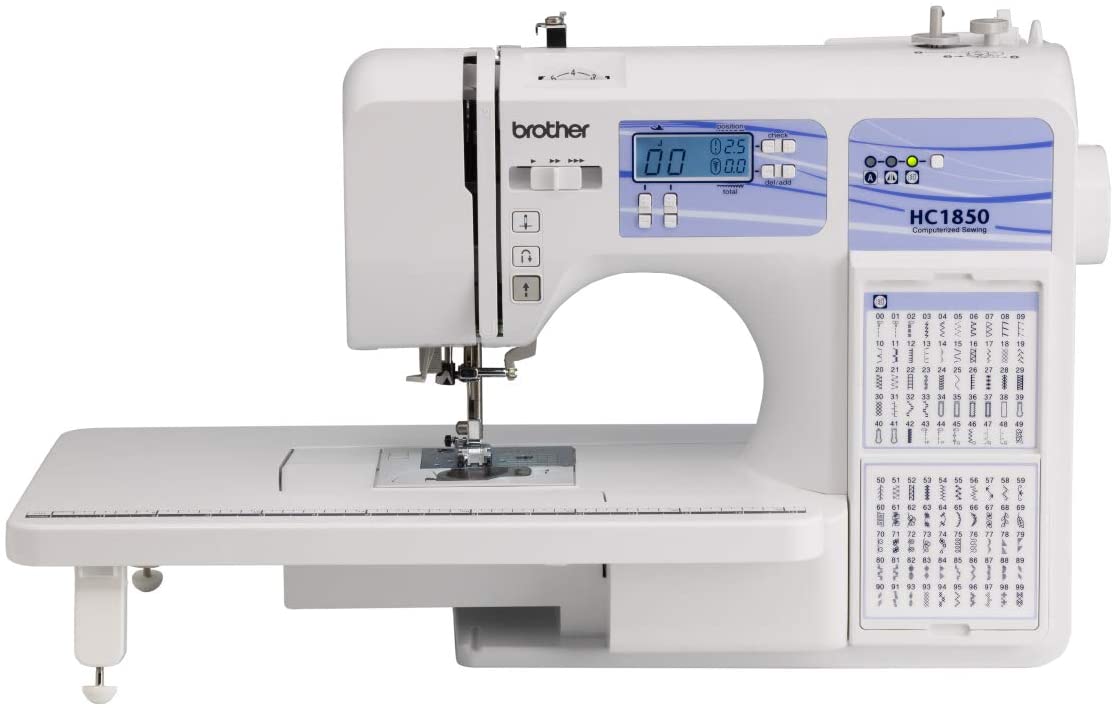 The Brother HC1850 Computerized Sewing and Quilting Machine is an all-purpose sewing and quilt machine. With 130 built-in stitches and 8 styles of one-step auto-size buttonholes.
This sewing machine comes with eight specialty feet. Namely, zigzag foot, overcasting foot, monogramming foot, and zipper foot. Other specialty feet include blind stitch foot, buttonhole foot, button sewing foot, and quilting foot.
SINGER Computerized Electronic Portable Sewing Machine
The Singer Confidence Quilter 7469Q Computerized Electronic Portable Sewing Machine has an automatic needle threader and drop and sew bobbin system.
The 7469Q comes with four bonus quilting feet to create a myriad of winning and complicated designs. It's programmable up/down the needle and drops feed make for easy quilting.
The Janome MC-6300P Professional Heavy-Duty Computerized Machine
The Janome MC-6300P Professional Heavy-Duty Computerized quilt Sewing Machine has 66 built-in stitches that can create the block and monogram stitches. In addition to an automatic thread cutter for a clean finish look.
This model shows a variety of information, including a low bobbin indicator light and twin needle guard.
Best Quilting Sewing Machine Buying Guide
Ready to order a quilt sewing machine to get your decorative sewing projects started?
But first, you need to know what quilt sewing machine will work best to give you the results you need.
Things to consider when buying a quilt sewing machine – ease of use, stitching, and speed.
Many sewists like uninterrupted sewing and require a wider throat space. For this purpose, Best quilt sewing machine Reviews with an extension table will prove to be useful.
For the more experienced and free-motion sewing inclined sewists, providing an array of different stitches will come in very handy. There are specific quilt machines to serve this purpose. Block, decorative or heirloom stitching, there is a quilting machine for you.
Speed and stability are key for creating projects en masse. Hence, this is why may sewists invest in quilting sewing machines with foot-controlled pedals for uninterrupted and continuous sewing.
Each sewist's quilt is different, and I hope with this guide you will be able to choose the perfect quilt sewing machine Reviews for you.
See More:
Best Portable Sewing Machine
Best Infrared Heating Pad